Living in an AirBnB
It's almost 6am when I wake up to hear a woman sobbing. A low, stern, authoritative voice claps back in an attempt to calm her down. I can't make out what's being said. In my sleepy haze I listen intently to try to piece together what's happening. "Stop talking about your fucking dick!" the feminine voice cries out. The hetero couple in the bedroom across from my rented living room futon is arguing. This is my life as a guest in an extended stay AirBnb.
I've been living in Los Angeles on-and-off for a year now. I first came here in the fall of 2016 with a friend from NJ. We saved money all summer and booked an overpriced month-and-a-half-long stay in an apartment near LA's Echo Park neighborhood. It was exciting in the beginning. We planned to get jobs for a combined income and put the money toward renting more Airbnb's until we could eventually sign a lease for our own place. Over time I started to feel pressure to be the breadwinner and the money I made at the downtown strip club that hired me wasn't enough. We both returned to New Jersey when our booking expired.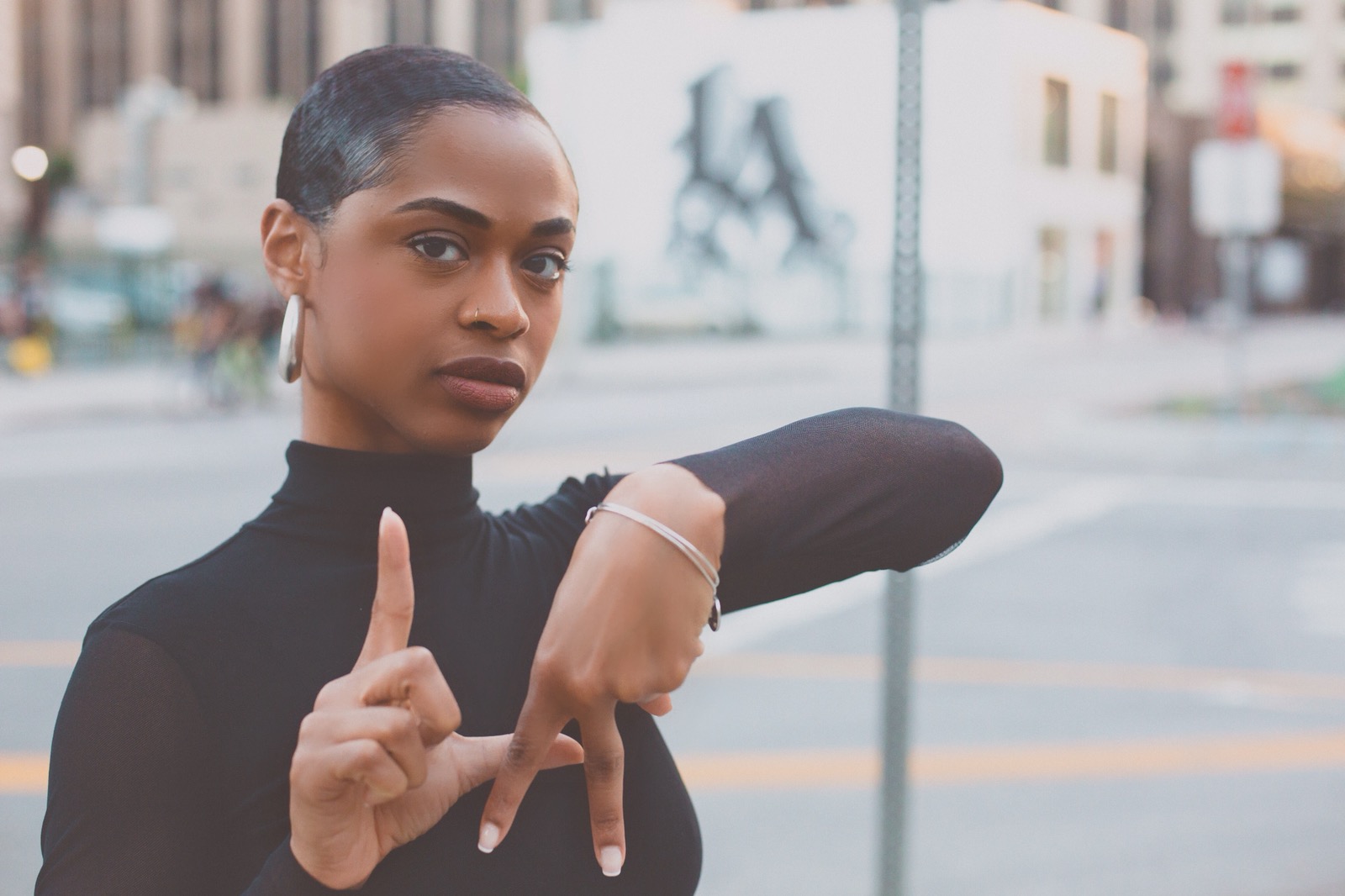 "Dream of californication..."
Living at my parents' house rent-free allowed me to quickly save a small amount of money and return to LA in March. The second time around I was motivated by wanting to date a guy who was living here. He convinced me to make the cross-country trip even though neither of us had secured employment. He was couch surfing and I only had enough money to book a short-term stay through the Airbnb app. I was in love so I took a leap of faith. The mutual sentiment was that we'd "figure it out together". 
I naively spent a chunk of money on a week-long Airbnb reservation and found myself in and out of motels shortly after. Sometimes I'd find a relatively cheap room on the app and book it for a night or two. The instability was super stressful. Moving my luggage from place to place was cumbersome and money was tight.
Once I thought I found a great deal on a shared space in Hollywood. The pictures in the app boasted a clean, plush sectional couch where I could lay my head for only $35. I booked it, relieved that I would be getting a break from paying the usual $65-$100/night at a motel or stuffy Airbnb rental. When I arrived I was welcomed into a dark, smokey apartment with a mound of shoes piled near the front door. Several young, foreign men were inhabiting the space and it didn't look homey like it did in the pictures. I didn't feel comfortable leaving my belongings there while I pulled an all-nighter at work, or being there in general. I left and requested a refund but ultimately took an L.
I'm not sure how long it was before things started to turn around but eventually they did. I settled down in a clean, affordable, modern shared apartment near Korea-town and started making better money. I dropped my broke "boyfriend" and found myself in a better mental space. After living in a living room for upwards of six months, I'm finally ready to put a deposit down on a place of my own.
Living in a communal space has taught me patience and sharpened my survival skills. I've learned to be more open-minded and considerate. For the first time in my adult life I know what it means to wake up and live each day with intent. Here in LA I don't have the luxury of sleeping in and living off my parents. I work every day for what I need and to create the life I want. 
Though there have been mornings waking up to strangers' drama, dealing with a host who barely speaks English, and not having the freedom or privacy to bring romantic interests back to my place, I've also fostered meaningful relationships. I met a girl from Chicago who I immediately clicked with. We liked the same music and bonded over nail art and fashion. She became my homie and I was sad when she left. One night a couple traveling the world surfing shared their dinner with me. Then there's the music producer I met when I was moving in while he was moving out. I became his assistant for a few months and we're still friends today. I'm currently sleeping across from a filmmaker who attended my alma mater. He introduced me to his friend from Cleveland when she visited and we ended up kicking it heavy for the weekend she was in town.
I'm humbled by the time I spent renting this Airbnb and I'm elated to be moving into my own place in a couple weeks. Most importantly I'm proud of my journey. It's only up from here.