Mono Means One
Last Saturday rapper Cardi B. announced her pregnancy via a Saturday Night Live performance in which she rapped her song "Be Careful" in a white, long-sleeved dress accentuating her pregnant stomach. The beginning of the song was shot close-up and later the camera panned out, revealing her full body. I find it ironic that such an announcement was made while performing a song about her baby daddy's infidelity. While reading what fans had to say on internet forums I was surprised to only find a few others who share my thoughts about her relationship status. Most of the comments criticized the unconventional timing of her pregnancy. To me the acceptance of a disloyal boyfriend is more discomforting.
Several tracks on Cardi's debut album 'Invasion of Privacy' discuss her man Offset's public cheating scandal. For whatever reason "Be Careful" is the one she chose for the unveiling of her pregnancy. Cardi spit a censored version of lyrics, "Gave you TLC—you wanna creep & shit/poured out my whole heart to a piece of shit", while looking like an angelic bride in a ruched Christian Siriano gown. Her thick Bronx accent was countered by her soft look, complete with simple makeup and a beehive coif. It was enough to distract a national audience from being put off by the fact that she was talking about being cheated on...while celebrating her growing baby. At best it was stellar marketing. I can't get past the fact that she's ok with, or proud even, to be carrying an unfaithful man's child.
Baby Bacardi will be Offset's fourth child by a fourth woman; two of his children are the same age. I'm sure it won't be long before Offset continues his pattern of philandering. It's troublesome that a young woman with so much potential and drive would tolerate such behavior, but also not surprising given the cheating culture we seem to accept in today's society.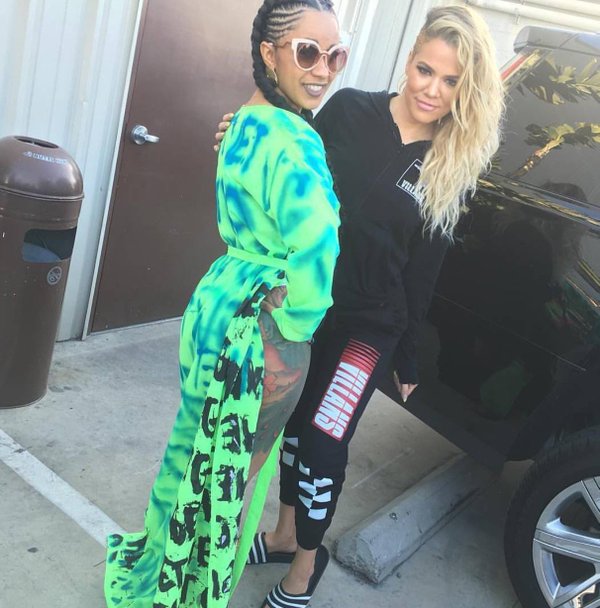 "Do what your heart feels like doing."
Cardi B. extends relationship advice to Khloé one day after the Kardashian gives birth.
Similarly Khloe Kardashian has recently found herself in a situation that involves her man stepping outside the relationship. The reality star had a whirlwind week with the birth of her first child coming on the heels of leaked footage of her baby daddy Tristan Thompson cheating. Khloe's yet to comment on the situation but I hope she takes a different approach than Cardi and leaves "Tristan Third Trimester Thompson" in Ohio.
These babies will grow up to someday learn the history of their parents' relationships. They'll either be empowered by the decisions their mom's made or led down parallel paths of putting up with cheating partners. I hope it's the former. As for us adults I think it's time we collectively do better. I don't want to be part of a culture where women let men's transgressions slide due to their fame, financial status, or simply a "boys will be boys" attitude. This isn't to say that only men are guilty of cheating. Of course that isn't true. It's undeniable, however, that when we read about celebrity affairs and breakups, it's more often men than women who fall out of line.
People who don't want or plan to be faithful to one partner just shouldn't agree to monogamy. It's that simple. Instead women tend to trade sex for a false sense of exclusivity. I'm embarrassed for Cardi and Khloe. As a woman, I empathize with them. I cringed with the rest of the world when I found out about Tristan's trysts while his girlfriend lay presumably bed ridden with their lovechild due any day. I applaud women who have zero tolerance for cheating partners and end their relationships post-cheating.
In case anyone forgot, a monogamous relationship is an agreement between two people to share intimacy with only each other. Any other behavior is a breach in trust. I hope we can grow beyond this culture in which we normalize and tolerate the blatant disrespect and disregard that is cheating.